Our Mission: To change the way cancer is treated and reduce human suffering by providing cancer care that is accessible, affordable and effective.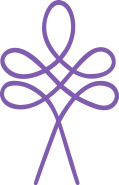 Dr. Hadiyah-Nicole Green founded the Ora Lee Smith Cancer Research Foundation in memory of her aunt, Ora Lee "Auntee" Smith, whose tragic experience with cancer inspired her to develop a cancer treatment without side effects.
Ora Lee Smith raised Dr. Green from four years old, serving as her mother & legal guardian. When Auntee announced that she had cancer and would rather die than experience the harsh side effects of chemotherapy & radiation treatments, Dr. Green knew there had to be a better way. The purpose of the Ora Lee Smith Cancer Research Foundation is to support the research that Auntee inspired in hopes that one day no one else will have to opt out of treatment to avoid the side effects of today's cancer treatment.
All donations are tax-deductible and 100% of the proceeds benefit the translation of Dr. Green's cancer research.
Physics has made a tremendous contribution to medical science. Physicists have developed x-ray imaging, ultrasounds, MRIs, CT scans, and more. The Ora Lee Smith Cancer Research Foundation stands at the threshold of a new physics inspired medical advancement – a safe and effective treatment for cancer involving laser technology that uses nanoparticles to target and destroy cancerous cells while preserving the integrity and vitality of healthy cells.
Our treatment is notably different from other cancer treatments available today, such as chemotherapy or radiation, which can sometimes have drastic side effects permanently affecting the long-term health of patients. Our patent-pending cancer treatment does not show side effects in laboratory mice – and completely eliminates tumors in these mice over 15 days after a single 10-minute treatment. Our chief goal is to translate this groundbreaking cancer treatment from the laboratory into humans – a more than $100 million endeavor. We have the support of our team of oncologists and are ready to begin clinical trials in humans and obtain FDA approval. To accomplish our goals, we are using a nonprofit business model and tax-deductible donations to ensure treatments remain affordable after we obtain FDA approval for use in humans.
Within 24 months of reaching our fundraising goal, we plan to translate Dr. Green's Laser- Activated Nano-Therapy (LANT) from the laboratory into humans and begin human clinical trials in head and neck cancers. Because this treatment is designed as a multi-cancer platform therapy, it has implications for a variety of tumor types, including breast, colorectal, ovarian, skin, cervical, bladder, lung, brain, anal, and prostate cancers. This advancement in treating cancer led Dr. Green to found the Ora Lee Smith Cancer Research Foundation with the mission of changing the way cancer is treated and reducing cancer-patient suffering by providing a treatment that is accessible, affordable, and, most importantly, effective.
Long term, we plan to provide cancer patients with a low cost, outpatient treatment with minimal side effects because sometimes, the traditional interventions of surgery, chemotherapy, and radiation are not enough or desired.
Click >here< for one page summary.
The Meaning of Lavender
While purple is the color of royalty, and pink the color of youth, lavender is femininity all grown up. It represents refinement, grace, and elegance. Lavender holds a sacred place in nature, and with its violet flowers is often considered the most delicate and precious.
Lavender most commonly symbolizes love, devotion and purity. It is a commonly used color for weddings, and, when given as a gift, lavender represents opportunity and promises new adventure. The color purple has a history of association with royalty, so lavender suggests splendor and regal majesty.
Lavender flowers are purple in color and the color purple is associated with the crown chakra, which is the energy center associated with higher purpose and spiritual connectivity. The crown or 7th chakra is located at the top of the head and the vibration of the crown is the highest vibration in the physical body. This symbolism is appropriate as the Lavender flower is often used for healing and raising our vibration to the highest level possible is the easiest path to healing.