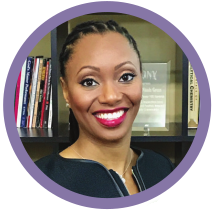 Dr. Hadiyah-Nicole Green is one of the first African American women in the nation to earn a PhD in physics and is currently a professor at Morehouse School of Medicine in the Department of Surgery. With more than ten years of interdisciplinary research experience, she is an inventor who has developed several patent-pending cancer treatments. Additionally, her leadership activities, STEM advocacy and community service span over twenty years, totaling more than 4,000 hours of service.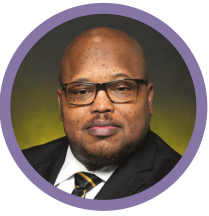 James McFadden, MBA (Founding Member – In Memory) had more than twenty years of operations and customer relations experience in the medical products, health insurance, and finance industries. He has also held national and regional leadership positions with Alpha Phi Alpha Fraternity, Inc., including State Director where he was responsible for nineteen chapters and over 300 members. He served as the Southwestern Region Executive Director and the National Sargent at Arms.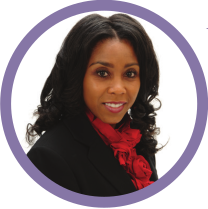 Shendorah Fisher, MBA has more than fifteen years of experience with the Boeing Company as a Senior Program Manager. She is an experienced leader, systems engineer and auditor with a background in Lean and Six Sigma methodologies and program leadership.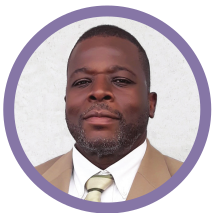 General Smith, Jr. is the biological son of Ora Lee Smith and a cancer patient advocate with more than 30 years of experience in the service industry. He has served with the Laymen Ministry on the local and regional levels as the Mercy Seat Baptist Church president for the last five years and as the Berean District president of the National Baptist Convention, USA, Inc., (NBCUSA) for more than ten years. He has also served at the state level for the NBCUSA Evangelist Ministry for 15 years.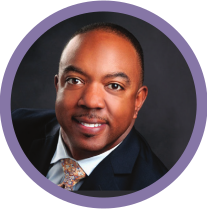 Kirk L. Barnes has more than twenty-five years of experience as an expert in sales, marketing, business implementation, leadership development and commercialization in the pharmaceutical and nanotechnology industries. For the last 10 years, he has served as a Council Member for the Gerson Lehrman Group (the world's leading platform for professional learning). He is currently a Start-Up Catalayst for the Advanced Technology Development Center, Georgia's technology incubator.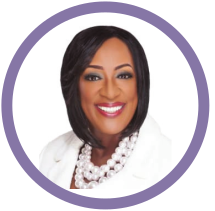 Rev. Dr. Gwendolyn Boyd has more than thirty years of experience in leadership, program development, Diversity  and Inclusion, higher education, STEM advocacy, and public speaking. In addition to being a mechanical engineer who worked in The Johns Hopkins University Applied Physics Laboratory for more than three decades, she also served as the 14th and first female president of Alabama State University and the 22 nd National President of Delta Sigma Theta Sorority, Inc. Rev. Dr. Boyd is an ordained itinerant elder in the African American Methodist Episcopal Church. She is currently a consultant for AGB Search, founded by the Association of Governing Boards of Universities and Colleges (AGB).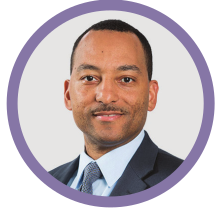 Dr. Tshaka Cunningham, the Co-Founder and Chief Scientific Officer of TruGenomix, previously served as a Scientific Program Manager at the U.S. Department of Veterans Affairs within the Office of Research & Development. He earned a BA degree in Molecular Biology from Princeton University. He worked as a research scientist at Bristol-Myers Squibb Pharmaceuticals Inc., and then earned his doctoral degree in molecular biology from Rockefeller University. He completed his postdoctoral training in immunology and tumor immunotherapy at the Pasteur Institute and at the National Institutes of Health.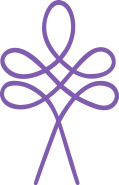 Join the Ora Lee Movement!
We believe every person has the potential to make a difference in the world and we want you to make that difference through The Ora Lee Foundation. Whether you host a event, raise your voice and advocate for our cause, or make a financial contribution you are needed! Take action, get involved, and join a movement of people who believe we can defeat cancer.