Frequently Asked Questions (FAQ)
How can I participate in the clinical trials?
Thank you for your interest in participating in our clinical trials. We are still raising the funds needed to get started. To people who are currently in need of treatment, please click >here< to read a message from our founder, Dr. Hadiyah-Nicole Green.
How do I cancel my recurring donation?
Recurring donations can be canceled at any time by emailing help@mobilecause.com.
May I donate by check or money order?
Yes, you may donate by check or money order. Please make payable and mail to: Ora Lee Smith Cancer Research Foundation P.O. Box 11184 Atlanta, GA 30310
How much of my donation goes to overhead costs?
We are an all-volunteer run organization so 100% of your donation will go toward the translation of Dr. Green's cancer treatments from the laboratory to humans.
How much money has been raised so far?
Please follow our progress at https://oralee.org/fundraising.
How do I become an Ora Lee Volunteer?
Thank you for your interest in helping out. Please complete our short >Ora Lee Volunteer Questionnaire< and we will contact you.
Donate for an Answer to Cancer Today!
Join thousands of donors who envision a world where cancer is defeated.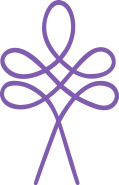 Join the Ora Lee Movement!
We believe every person has the potential to make a difference in the world and we want you to make that difference through The Ora Lee Foundation. Whether you host a event, raise your voice and advocate for our cause, or make a financial contribution you are needed! Take action, get involved, and join a movement of people who believe we can defeat cancer.
We can treat it!
We can defeat it!
"My goal is to change the
way cancer is treated."
-Dr. Green