Questions On Treatment Availability
To Everyone Requesting Our Treatment Today
Our hearts and prayers are with you during these trying times and we understand the urgency of the situation. We are humbled by your inquiry about the cancer treatment that we have developed. We are pushing everyday to raise the funds to help you, along with many others as soon as possible. Please read the important information below.
Where We Are Now
Here is a >short video< explaining where we are now and what we are doing. We have developed a groundbreaking treatment that is eliminating cancer in laboratory mice. We are currently in the fundraising phase through the Ora Lee Smith Cancer Research Foundation, a nonprofit founded by Dr. Hadiyah-Nicole Green. We are raising money to move our treatment out of the laboratory and into humans so we can make it affordable for everyone. The funds will pay for clinical trials and FDA approval. After we reach our first fundraising goal of $10 million, we are prepared to start human clinical trials in 12 months. We are working passionately and diligently everyday to expedite this process.
Resources Available Today
I know in these difficult situations, time is of the essence. Here are my suggestions of what you can do today. For support and information about current clinical trials, you may visit cancer.org and mdanderson.org. Cancer.org provides a 24 hour, confidential hotline (1-800-227-2345). This can help answer questions you may have about choosing the right care, clinical trials, and support groups. The clinical trial matching service is option 5 – or you can reach them directly at 800-303-5691, M-F, 7:30 a.m. – 7:00 p.m. CST. MD Anderson provides short term counseling free of charge by clinical social workers and support groups based on cancer types.
Call To Action
Donate
Please adopt the Ora Lee Foundation as your cancer charity of choice and support our efforts by donating at OraLee.org, CashApp or Venmo $OraLeeFoundation. Ask others to do the same. Any amount will help. Please consider becoming a sustaining member by making a monthly donation or including us in your estate planning. All donations are tax-deductible and go towards bringing this treatment to fruition.
Share Your Story
We would like to include your story in our appeals to potential sponsors and donors as a testament to the demand for this treatment. Please click the Share Your Story button if you are willing to make a video that will help people get a better picture of what this treatment would mean to you if it were available today. With this, we can make a stronger push for funding to help sooner than later.
Open Letter from Dr. Hadiyah-Nicole Green
You are not alone in your fight against cancer. I stand with you and ask you to stand with me. My nonprofit, the Ora Lee Smith Cancer Research Foundation, and my cancer treatment, are the products of my personal experience with caring for loved ones with cancer. Despite being unable to help my family at the time of their diagnosis, that same tragedy provided me the courage to commit my life to finding a better way to treat cancer using my scientific background in physics, lasers, and nanotechnology.
Although I am not professionally endorsing anything, I will share my personal regimens and practices. I personally practice eating an alkaline diet like "Eat Right for your Blood Type." I don't eat pork, beef, foods with preservatives, high fructose corn syrup or artificial ingredients. I limit gluten (breads and pastas) and dairy. Since stress has been scientifically shown to increase cancer progression (make cancer worse), I make a personal practice to exercise, pray and meditate regularly. Even though these are not my professional recommendations, I wanted to share my personal practices with you, from my heart to yours, in hopes that they may support your well-being.
With my unwavering belief that anything is possible, I encourage you to keep pushing, keep fighting, and keep taking care of yourself the best you can. Remember that health is not solely physical; your mental, spiritual, emotional, social, financial and environmental health are also important!
Lastly, with your help, WE can change the way cancer is treated and save lives. I will continue fighting and hope you will too.
All the best, peace and blessings,
Hadiyah-Nicole Green, PhD
Founder
Ora Lee Smith Cancer Research Foundation
Please donate at OraLee.org
CashApp | Venmo $OraLeeFoundation
Follow us @DrHadiyahGreen & @OraLeeOrg
Donate for an Answer to Cancer Today!
Join thousands of donors who envision a world where cancer is defeated.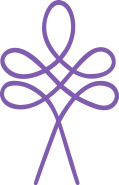 Join the Ora Lee Movement!
We believe every person has the potential to make a difference in the world and we want you to make that difference through The Ora Lee Foundation. Whether you host a event, raise your voice and advocate for our cause, or make a financial contribution you are needed! Take action, get involved, and join a movement of people who believe we can defeat cancer.
We can treat it!
We can defeat it!
"My goal is to change the
way cancer is treated."
-Dr. Green